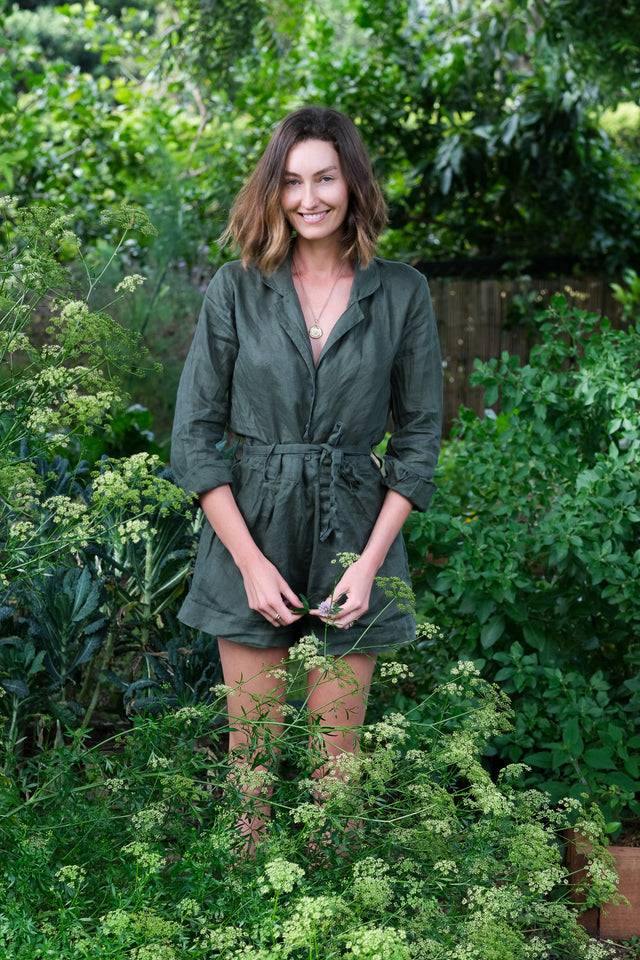 The age of self love, taming the inner-critic and myth busting with Ema Taylor
It's become apparent of late that, life has chapters... or seasons if you will. Like with each passing passage there is a new you - sometimes thriving, and sometimes struggling but always evolving and in the direction we need to be going.
After chatting with the glorious human that is Ema Taylor, I think she would have to agree. Ema is a degree qualified Naturopath, Clinical Nutritionist and Certified Fertility Awareness Educator, who's own journey to heal herself, set her on the path that she is now on helping others reach their health goals naturally.
I met Ema as a client, as I was seeking her help in getting my body and mind back to centre after experiencing extreme burn out + I was also wanting to prepare for one day becoming a mother (which I did in 2021), as I think sometimes we forget that what we do to ourselves today, can have a lasting and damaging effect later. 
As we dove deep, we talked through her past life as a model, the unhealthy habits that came from that life, and her battles with body dysmorphia that she vulnerably admits on occasion, the negative self talk can still creep its way in.
The beauty of having real conversations with people who are bold enough to share, is that they also provide methods and practices to help move through these moments, to overcome the inner-critic that sometimes needs to be told to take the proverbial back seat. Emotional mastery does not come easy, however it's a challenge we should all put our hands up for.
My time with Ema was filled with light and shade, as we also touched on how to create personal and professional boundaries and bust the odd fertility myth. Anyone held their legs up after sex trying to fall pregnant? Well you'll have to listen to find out if this actually works.
Throughout all of this, one thing reigns true - this is the age of self love and being so proud of everything our bodies do for us. 
This interview discusses body dysmorphia and relating topics and could be unsettling for some. If you feel triggered and require help, the Butterfly Foundation is a great resource to get help. 
Hope you enjoy and are finding moments to stay wild. 
Emx