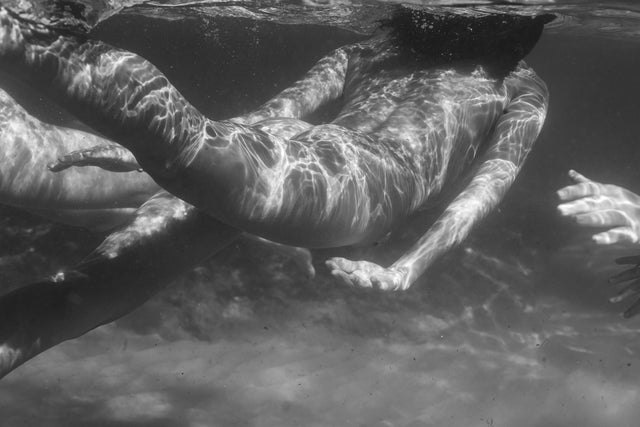 The print that is stealing hearts <3
Introducing... Come Glide With Me.
She is our most sought after right now, so we wanted to share a little about the day it was shot and just how magical it was.
It was a chilly Winter's day, where the sun was simply glorious. We had taken Wildfemmes on tour and were travelling to the south coast of NSW to one of our favourite bodies of water.
I was heavily pregnant at the time, needed to be helped into a wetsuit and could barely dive under as I was so buoyant.
I was shooting with a group of friends, creative muses who were strong and feminine, and truly embodied what Wildfemmes is all about.
This shoot created the foundations for my feature collection that you can
peruse right now
.
Please enjoy the muses of Wildfemmes, and hope they stir some creativity in your day.
Stay Wild,
Emx